DVM, IPSAV, D.E.S., Dipl. ACVIM / Veterinary Specialists Coordinator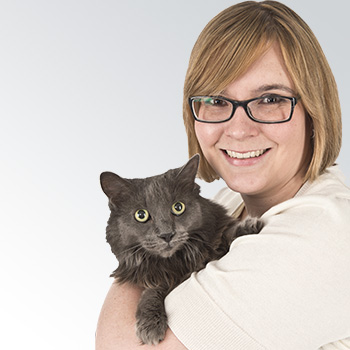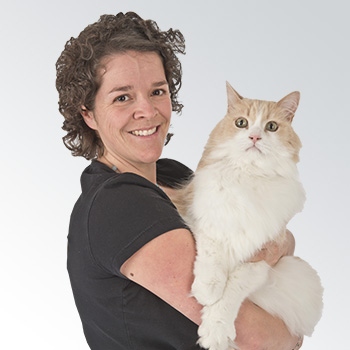 DVM, DES., M.V.Sc., Dipl. ACVIM
Our internal medicine department offers a wide range of services to help guide you with the management of cases requiring further investigation.
Services available
Ultrasonography
Biopsies, aspirations
Bone marrow aspirations
E.C.G et interpretation
Iode radioactif
Endoscopy
Radiography and fluoroscopy
Complete laboratory
Consult these links for more information
Endoscopy
Upper repiratory system
Rhinoscopy
Nasopharyngeal endoscopy
Nasal and/or dental radiographyires
Nasal mucosa biopsies
Sampling for bacterial/fungal cultures
Lower respiratory system
Tracheal and/or bronchial endoscopy
Endoscopy guided bronchoalveolar wash for cytologic analyses and cultures
Digestive system
Gastroduodenoscopy
Colonoscopy
Proctoscopy
Digestive mucosa biopsies
Urinary system
Urethrocystoscopy
Vesical mucosa biopsies
Radiography et Fluoroscopy
Digital radiography
Fluoroscopy
Oesophagogram
Digestive baryum series
Excretory urogram
Urethrocystoscopy
Double contrast cystography
Cardiology services
Non-congenital cardiac evaluation
OFA certification
Radioactive iodine
Radioiodine therapy is the least invasive, the safest, and the most effective way to treat hyperthyroidism in cats. It avoids the inconvenience of daily, oral administration and side effects associated with antithyroid drugs, as well as the risks and post-operative complication associated with anesthesia and surgical thyroidectomy. More than 95% of cats will be cured by a single injection. The I-131 is absorbed and metabolized by the hyperactive thyroid tissue only and destroys the abnormal hyperfonctioning thyroid cells. Normal thyroid levels are usually reached within a month.
ADMISSIBLE CATS
Cats with hyperthyroidism without any chronic illness or renal failure - Docile cats due to the handling during hospitalization. In this way we hope to avoid complications during hospitalization following the radioiodine treatment – Cats whose owners are wiling to follow strict guidelines related to at-home recovery
PRE-REFERRAL DATA
A thorough physical exam, complete blood work including CBC, Chemistry, and T4, thoracic radiographs, urinalysis and blood pressure and cardiac evaluation if needed will be required within a month of admission.
PROCEDURES
The I-131 is administered as a oral administration (1 dose). Due to the radioactive nature of the I-131, the patient is obligated to remain within the shielded facility, approved by the government, at all times during the established days of hospitalization (minimum of 7 days). Safety regulations do not allow any visitors in the treatment/housing area. The veterinarian with her technicians will monitor each patient every day. The owners will be updated on a daily basis on the status of their cat by a technician. The referring veterinarian will receive a case report upon release of the patient.
POST-TREATMENT PROCEDURES (AT HOME)
At the time of release, the veterinarian will meet with the owner and explain the post-treatment procedures:
For the next 2 Weeks:
Limit close contact (holding close to your own neck, sleeping next to) with your cat to a maximum of 30 minutes per day per person. Keep your cat indoors. Scoop urine and fecal clumps from the litter box twice daily. Use a flushable litter and flush all clumps down the toilet. Avoid splashing and flush 3 times. Always wear latex gloves when handling your cat's waste products, bodily fluids and when cleaning the litter box. Place gloves and any objects that have been in contact with your cat's urine or feces in a double lined garbage bag in a remote area of the house away from children and other animals. Keep your cat in a carrier during any transport to avoid contamination of your vehicule by yours cat's urine or feces. Keep minors and pregnant women from coming into contact with your cat or its waste products.
FOLLOW UP with referring veterinarian
Normal thyroid levels are usually reached between 1 and 3 months. More than 95% of cats will be cured by a single injection. The remaining small percentage of cats can be treated second time safely if the thyroid levels remain high at > 6 months post-injection. Follow-up blood work and T4 levels at 1, 3 and 6 months are recommended. This can easily be done at your primary veterinarian's clinic.
What is small animal internal medicine
Internal medicine is a branch of small animal medicine that covers many entities including gastrointestinal, hepatic, pancreatic, urinary, respiratory, hematologic, oncologic and neurologic, reproductive disorders. Conditions that are not part of internal medicine are surgical conditions such as orthopedics, spay, declaw etc.. as well as eye, skin and heart diseases. It is then a broad spectrum type of specialty.
More practically, a clinician in internal medicine will consult animals that present with signs of:
vomiting, diarrhea, nausea, decreased appetite, difficulty defecating, abdominal pain
difficulty urinating, blood in urine, urine leakage
jaundice
coagulation disorders, anemia
increased urination and micturition
altered mental status, circling, convulsions, tremors, neck pain, weakness, lethargy
difficulty breathing, coughing, sneezing, exercise intolerance
fever
shifting lameness
a mass on the skin, in the abdomen or the thorax
What is a board certified specialist?
A boarded specialist is a veterinarian who has completed a specific training in a specific specialty. A small animal internal medicine specialist has performed after his DVM degree at least a general rotating internship followed by a residency training. The residency training is a 3-year program during which the clinician will only see cases related to his specialty and learn how to manage complex cases as well as to perform specific diagnostic and therapeutic techniques. To become boarded, a specialist must at least complete his/her residency and pass the board examination of his specialty.
Why does my pet need a board certified specialist?
A specialist can then offer its expertise in the management of conditions that otherwise could be difficult to diagnose or to treat in your pet.
For example, Rusty was referred for an additional evaluation of sneezing and nasal secretions. The most useful tests in this situation are a CT scan associated with an endoscopy of the nasal passages. The diagnosis was made: aspergillosis with involvement of the frontal sinus. In this case, the referral by the rDVM gave access to the patient to more advanced diagnostic techniques and the expertise of a specialist to perform and to interpret it. Without this technology it would have been difficult to really figure out what was going on with Rusty's nose.
As far as treatment, difficult to regulate diabetes in dogs and cats are also a frequent reason for referral. Lily was referred to us because of a non-response to her insulin therapy. Some underlying diseases can make diabetes hard to regulate. After evaluation of the case, diagnostics were performed that showed that she had an underlying endocrine disease called Cushing's disease. Since we started her treatment for the Cushing's disease, Lily's blood glucose has been back to more appropriate values.
Why does my pet need to be fasted for the appointment?
Several reasons:
some blood tests need to be run on a fasted sample because lipid that would be present in the blood after a meal could compromise the measurement and the interpretation of the results for the targeted molecules measured in the blood
in some situations we might want to compare values of a molecule present in the blood before and after a meal (for example: bile acids in case of liver disease)
if an ultrasound of the abdomen is needed, the presence of food and air mixed in the stomach could impair greatly the visualization of other organs in the abdominal cavity such as the pancreas or the identification of a gastrointestinal foreign body
your pet might need a sedation to have some examinations performed: to avoid vomiting and possible aspiration of a vomited food into the airways, we ask you to bring your animal fasted for its own safety
You should not fast your dog if this is a puppy of less than 3 months or if it is a diabetic treated with insulin. Talk to our receptionist if you are unsure about any contraindication to fast your dog or cat. Most animals are doing fine with skipping the morning meal! Don't worry, they will be fed as soon as the necessary procedures are done!
When we talk about fasting, it means that we ask you to remove the food bowl before midnight the night before the appointment. Please let the water available up to the appointment time as some animals could become severely dehydrated with some conditions if water is withheld for a prolonged period of time.
What are specific diagnostic techniques that are offered at CVRS that could not be done with my referring veterinarian?
Scanner of the head, chest, abdomen or bones
Endoscopy including rhinoscopy, bronchoscopy, upper and lower gastrointestinal endoscopy, cystoscopy
Sampling techniques such as ultrasound guided biopsies, laparoscopy
Ultrasound of the abdomen and of the thorax
What are specific treatment techniques that are offered at CVRS that could not be done with my referring veterinarian?
24h and 365d care with an in-hospital doctor at any time caring for your pet
Oxygen therapy
Continuous ECG monitoring
Placement of feeding tubes
Topical treatment of nasal aspergillosis
Balloon dilation of esophageal stenosis
Tracheal stent placement for tracheal collapse
Urethral stent placement for urethral urinary cancer