Tour - Axial tomography
Computerized axial tomography (CT Scan) is a revolutionary diagnostic procedure in veterinary medicine in Québec.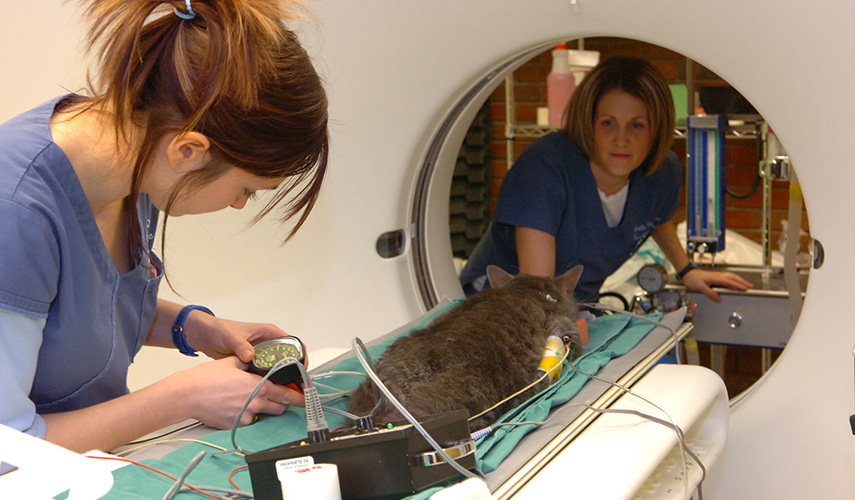 It is used by our surgery, oncology and internal medicine specialists to identify a tumor before its excision. It allows us to accurately evaluate the lesion that is to be excised and improves the possibility of a complete resection. It is also useful when imaging the conditions of the nervous and myoarthroskeletal systems. It allows for the imagery of some anatomical areas (like the nasal cavities) that are hard to evaluate with other imaging techniques. It also allows us to visualize some abdominal and thoracic organs that are sometimes difficult to evaluate with ultrasonography.